Excessiveplus stand alone project and ideas
Hi everyone!
As I said many times on BEER.FREEZER here we all like this mod, but year by year things became weird so that now we are "4 cats" surviving active.
The worst thing I've observed in all those years is how this powerful "engine" is so badly neglected.We all complain me included, but we should move to solve the problems, find the ways but fix things.
There is a concept we have: "Resurrect" E+.We use it because we are the older players, so that yes, it is a resurrection, like something dirty and re-washed.
But we should distract from that thought and think about the point of view of the new players.
Everybody knows steam, and there you can find a lot of fps games to play for free. Some of them release even little updates like activating new map areas. That means there is some kind of active work behind and some interest at least. The web is saturated with those games. But nothing(or not at all) is like Excessive.
Ok now stop this useless Intro brackets

I want to set a list of things below ( Consider it a < DRAFT BOX > ):
1) Lack of programmers
2) Lack of Advertisement
( so short list

, but here comes the BooM! below )
Lack of Advertisement strategies :
- This web site is not responsive.
- The UI and theme probably needs a good refresh, I mean an identity should be defined.
- This website have no meta tags or description(no SEO afais).
- There is not a main Google account to manage Adsense and youtube channel (e.g: where to put demos and try to get some periodical click from community members, just to get some little money extra support).
- There is no social network strategy.
- We have good material and documentation not used properly.
- We have some map developers, but no in-map advertisement, no external sponsor(due to not enough visitors/players traffic, because in web the value is made by the amount of visitors and visits).
- Little business could be introduced related to gaming HW, like video reviews(that is too extra thought don't care of that).
- Android/IOS events schedule notification could be comfy(another too extra thing).
Lack of programmers <\> :
- The mod needs to be evaluated- What this mod can become and what cannot; it needs to be evaluated.
- This mod needs to be fixed, or this mod needs to be rescheduled to make it stand alone.
- Maybe the engine is too old and buggy. Let's consider to change engine and do a porting of the mod.
- Renew aspects of this game, like graphycs.
- Use a new kind of netcode, from some other game(I have no competence to talk about that, but I would listen to a wider team of programmers, not just 2).
- Probably our current devs also need good enthusiast team mates support.
- Elaborate a good post to send to the main coders platforms (like stackexchange, and so on), for opinions, hints, and to find new people joining a new(renew for the olders) project.
- Little money support? why not.
- There are Quake like games, I don't remember the name, but e.g: they pay like 9€ one time to get the game( that money can be used to support development work.
- We could apply a similar organization of the work like those communities do.
We are old and busy with life, work, children, wives, holidays, etc... but don't think of this mod like it won't have life after you go inactive. Think about one random day you have a will to play a bit, and play a decent game, no more buggy, finding new players younger as we all have been.
In conclusion,Best things can be made, hard things can be made too. It's just a matter of organization and perseverance.You can't see a daily improvement/change, but every month passed, you will look back and notice the progress, and how stupid were the voices in you telling to stop, telling it's useless.
I just wanted to write something and leave it here also like a sort of reminder for general purposes. Whoever will comment this blog post, I ask you please to write something different than mmm... like "there is quake live", "this game is too old".
Forget the "Yesterday" think about "Today" and imagine a piece of "Future". Instead think positive and for some X future generations, or whatever.
I like a lot this game and I would like to fix it, if I only would have enough programming skills.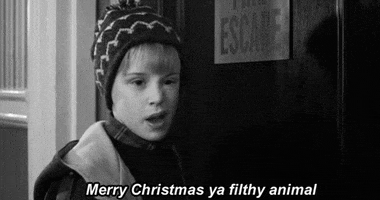 1. January 2016 - 18:55
#21
Re: Excessiveplus stand alone project and ideas
wrote:
wrote:

The game is ancient, the mod was neglected, the world has moved on. Just accept it.

Couldn't have said it any better. Same applied to QL
rus gets full every single day for hours , beer is plaid on every single day for hours aswell , ya sure is not like before ... but definitely got some life still .
the game still has addictive possibility , the engine is solid , look new games like reflex .. 90 percent advertisement ... guess what is got a bunch of ppl playing it , and to top it off , paid members all .