[x]CTF Madness 4 Final // ZoO vs. EU 2:1
Maps:
1. q3wcp5 (

s map) - 9:10 after Sudden Death
2. mkbase (

's map) - 15:12
3. q3w2 (tie map) - 14:3
Settings:
Gametype: CTF
Players: 5 vs. 5 -- thanks a lot!
Timelimit: 15
FriendlyFire: 0
Pure: Enabled
PunkBuster: Disabled
Anticheat: Dislabed
Antiwallhack: Disabled
Server:

The |ZoO| (173.199.107.90:27960)
Config: PlusN
Referee: Kersy -- thanks a lot!

Screenshots: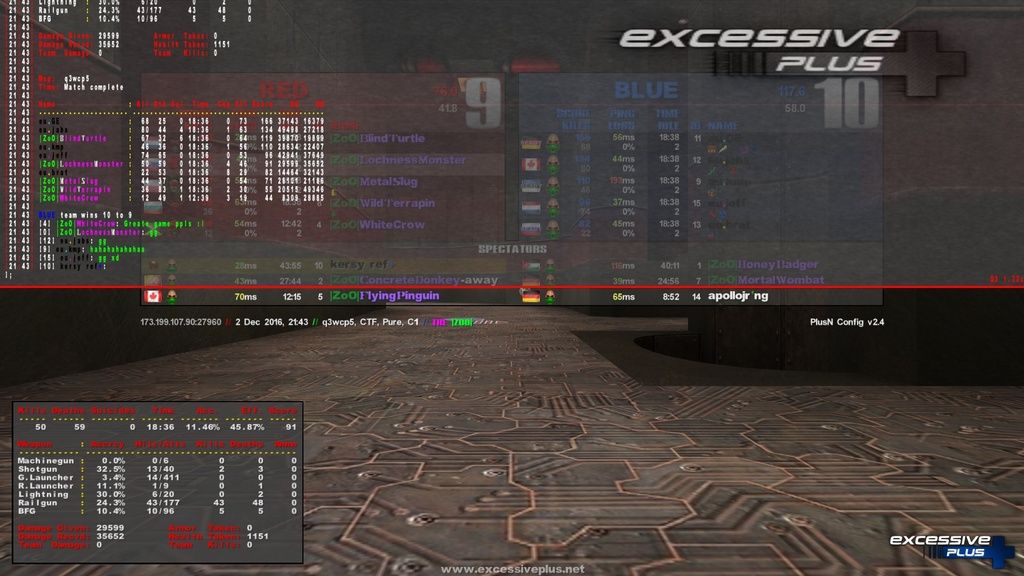 We hoped for close games and did we have some! Thanks a lot for playing 5 vs. 5, I think it's the first decisive match of last 2-3 years that wasn't played 3 vs. 3. Great work at q3wcp5, we took the timeout a little too late.
And like I said in previous posts, lots of respect for Brat!! Always great to play against the old players with such great skill. Thanks everyone who participated in this cup, I felt like I travelled back in time and enjoyed it a lot!