RA3 Australia 1.76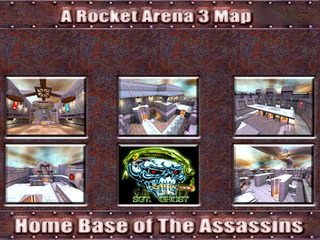 81 spawn points
,
ultra large map
.
Common maps: ra3map13*, ra3map14, ra3map15, ra3map16, ra3map1, ra3map2, ra3map3, ra3map4, ra3map5, ra3map6, ra3map7, ra3map8, ra3map9, ra3map10, ra3map11, ra3map12.
Server Information
Host

125.63.61.96:27961
requires QConnect to be installed

Rank

unrated

Players

0

/

24

Gametype

Free for All

Timelimit

30 minutes

Fraglimit

none

Location

Australia

Rocket Arena

This is not an Excessive Plus server!
Last update
01:33:37
Additional information
.IOQ3 Download IOQ3 from ioquake3.org, .Location Downunder, dmflags 8, g_maxGameClients 0, g_timeLeft 8, g_version RA3 1.76a Feb 3 2006 22:55:45, location 11, sv_allowDownload 1, sv_dlURL http://www.wishfulthinkings.net/cdn, sv_floodprotect 0, sv_maxPing 500, sv_minPing 0, sv_privateClients 0, version ioq3 1.36 linux-i386 Apr 12 2009